ABOUT US
Bill & Tanya Vahrenkamp are an award-winning husband and wife team who met at a photography convention in Las Vegas. As the joke goes, what happens in Vegas doesn't always stay in Vegas... sometimes it follows you home! Bill is from Dallas and Tanya is from Canada so their journey took a little longer but they finally made it. We are based in the Dallas/Fort Worth area but typically travel throughout the US as well as internationally for Corporate Events and Weddings.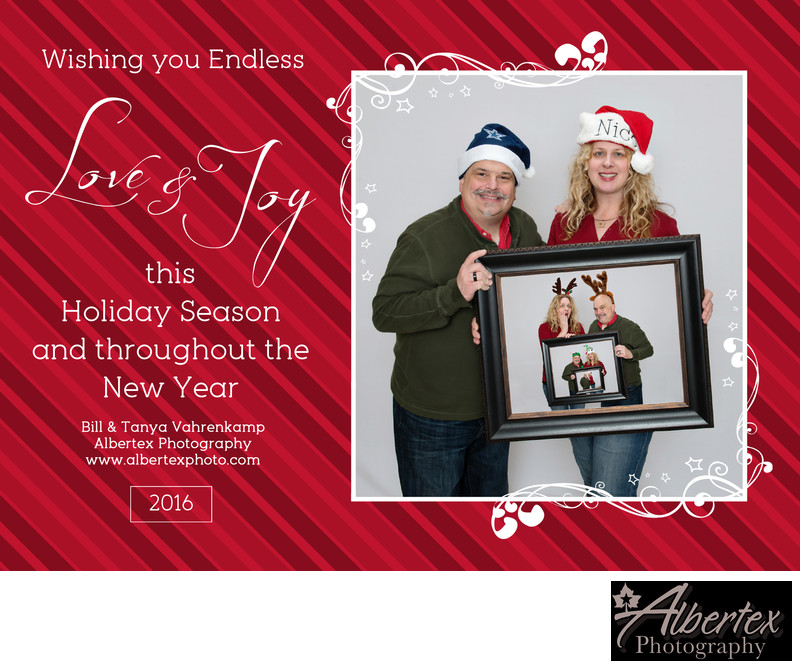 All about Bill
Bill Vahrenkamp, Cr. Photog. CPP, is one of those people who has always known he wanted to be a photographer. Growing up with a dad in the printing industry, Bill often had access to various cameras. He eventually acquired his own SLR camera at the age of 12 and photographed his first wedding while still in high school. Bill completed his BA in Photography from Sam Houston State University and went to work for a company operating portrait studios across the country. He continued to pursue independent work and as his clientele list grew, he decided to strike out on his own. Bill has his Photographic Craftsman Degree from the Professional Photographers of America (PPA) and is a Certified Professional Photographer. Bill is a popular speaker and educator in Event Photography, click here to see a list of his upcoming speaking engagements.
All about Tanya
Tanya Vahrenkamp, CPP, has always known she wanted work in the arts, but she didn't find photography until her 2nd year of university when she got a job at a local portrait studio. After completing a BA specializing in Roman Archaeology at the University of Alberta, she was offered the opportunity to stay on full time with the portrait studio. She soon discovered that photography was a perfect fit for her artistic nature, not to mention more practical - there aren't many Roman archaeological sites in North America, after all :). Her summer job quickly turned into a career and after operating a portrait studio in Canada for 8 years Tanya moved to Texas in 2002 and Albertex Photography was formed. Tanya is a Certified Professional Photography (CPP) through the Professional Photographers of America (PPA).